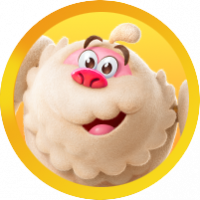 Shannon2318

Level 2
About
Username

Shannon2318

Joined

Visits

10

Last Active

Roles

Member

Points

10

Posts

7

Badges

5
Comments
Hi there. I am playing Bubble Witch Saga 3 and yesterday just beat level 2280 and it will not let me move onto the next Episode to get to level 2281. The game keeps notifying me there are new levels available with update. However, I keep checking my…

Yes, finally a new update available through Microsoft store this morning. I hope everyone gets this today!

The new levels are already available!! I can access them from my phone but both of my computers do not have update available through the Microsoft store. Those new levels became available way back on March 25. I feel like I'm repeating the same info…

Yes. I've already uninstalled and reinstalled and lost my boosters. I just now did what you mentioned about resetting it through settings. It did not work and is still prompting me to update for the next levels :(

Same with me. I don't know play through Facebook. I only use the downloaded game from the Microsoft store. I play on my at home computer and my work computer and both do not have the option to update from the App Store. I have also uninstalled the …

No it wont let me play Leos cup and still keeps prompting me to update to play the newest levels. This is so frustrating and I have yet to get any help. :(

Yes but it is saying Episode 16 Sneaky Seasons with levels 2281 - 2300 is available and came out on the 24th. Telling me I just need to update, but there is no update.