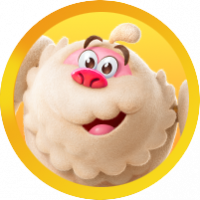 amandae595

Level 3
I still am unable to get an internet connection, even though it appears I am logged in through my King account. Any suggestions?
About
Username

amandae595

Email

Joined

Visits

178

Last Active

Roles

Member

Points

38

Posts

63

Badges

10
Comments
Thank you, gegan! It's okay. I still enjoy the game. You are a gem!

Well, I was happy too soon. My connection problem was solved for just about a week. Now, it's gone again. Back to playing without any prizes.

For some unknown reason, I have an internet connection now, after over a year without one! I did nothing at all different. Maybe someone in the tech department finally fixed the problem. Anyway, it's a pleasant surprise!

Are you still unable to get a connection after reinstalling?

Okay. Well, I've had this problem for about a year now, but I am glad it's being worked on. Thanks for answering.

Sukanta_Biswas, I'm sure my game is being saved. I can complete levels and close the app, reopen the app and play where I left off. But, I still get error messages saying I have no internet connection. Also, I cannot make purchases, get prizes, ever…

Yes. I used to connect through Facebook, but disabled my Facebook account. Before disabling, I removed candy crush soda from list of apps opened with Facebook. Thanks for answering so quickly, Sukanta_Biswas!

(Image) This is pretty maddening! I still cannot get an internet connection. It seems Candy crush soda is taunting me! Lol

I don't want to start at level one either. Uninstalling and reinstalling the app is the sole solution? What a decision to make! I'll think about it later!

No unlimited lives for me! I still cannot get an internet connection, but can play Candy crush soda, sort of! It is pretty limited with no connection, but for those getting unlimited lives, enjoy! Be safe!

I keep getting the little gift box that appears, but then the message saying they will send my gift when I have an internet connection. It's kinda irritating. I can't get any gifts, prizes, rewards, lives or make purchases or even change my password…

While I still am unable to get an internet connection in candy crush soda, I hope everyone enjoys this gift of unlimited lives! Everyone, stay safe!

Just checked in to see if any solution to internet connection problems have been posted. I sent an email to King and received an email telling me to check here. Oh well. If anyone finds an answer, please post. Thanks!

I'm sorry, shelly251. I still have not found a solution to the connection problem. But, maybe someone will find one. Stay well!

I've tried all suggestions, as well. I'm still searching for a solution. If anyone finds one, please share! Thanks everyone. Stay well!

I have the same problem. It seems every time there is game update, there is a problem. I have turned auto updates on and that didn't work, turned them off and that didn't work. I've tried just about every suggestion offered and nothing works. I've …

I can't even change my password with no internet connection. I am up to date and have had this problem for almost a year. I only have the problem with this app. I'm still waiting for a fix that works. In the meantime, I'm still having fun playing th…

Thank you for your suggestions, Spinnifix. I'm not changing my service provider. I only have this problem here. Stay safe and well in Germany!

Thanks for the suggestions. Stay safe and well in Germany!