Pre determined winner = no longer fun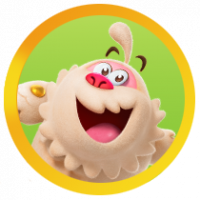 Isn't the point of any game to have fun?
Having an algorithm where the games winner is already determined before you start defeats the purpose of playing all together. Moderators of these forums have stated frequently that the algorithm is set for 50/50 win/ lose. This is not just my opinion.
it is so blatantly obvious which player is the "chosen" winner, even being the winner is not fun. There's is no sense of achievement as you have been given the candies/ moves to win with - no skill involved.
having one player win on the first move - that's not even a game, one player doesn't even get an opportunity to have a turn.
A game should be fun, have a degree of skill involved. RC is neither of these.
I keep checking back in with each update to see if the game has gone back to actually being a game, but am sorely disappointed each and every time.
Why are the developers trying so hard to ruin this game?
Comments