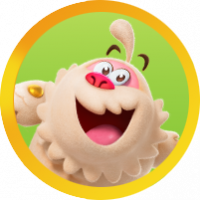 sauren

Level 3
About
Username

sauren

Joined

Visits

953

Last Active

Roles

Member

Points

138

Badges

29

Posts

209
Comments
Is there a reason why, for the first time ever, I have NO NEW LEVELS in Win10 app?

I have the same problem. Please fix it. Thank you.

@kiara_wael You are incorrect. This is clearly a King problem. Who can/will fix this on King's end?

@LindQ Are the developers working on this problem? Thank you.

@Sukanta_Biswas Do you know if they will change levels 10702, 10705, and others? Usually @LindQ responds, but has not been around since last Tuesday. Thank you.

@LindQ I am NOT complaining, merely asking. Will some of the levels be changed, such as level 10702? I ask because that will determine if I wait or proceed. Thank you!

So I played level 10565 with a full "clothesline", but no other boosters to start (timed or untimed). It was a little scary, but I did manage to beat the level. All I wanted to see was that one chocolate to start! lol

Has anyone actually tried and beaten this level with boosters? Will it be fixed or not? @LindQ ? Thank you.

@LindQ Please see the posts from @Spieler_8675309 and @Albert_Heinrich I intend to play level 10565 tomorrow. Even if I start with no boosters, I have the boosters from my "clothesline". Can anything be done about this level? Thank you.

@Alienscar Have you played level 10565 yet?

@LindQ Based on what I've read here, has level 10565 been fixed?

@dlovo313 It says "The ten best players from round two will get to the Final in November!" According to what you are stating, there will be ten first place winners???

@LindQ My only problem in the first episode was with level 10489. I wasn't paying attention and didn't allow enough moves to let lucky candies fall and create blockers, which needed to be destroyed. It cost me 10 gold bars, but it was my own fault for not paying attention.

@alienscar I think I now understand. Those that won boosters were first winning qualifiers, not the quarter final. The wild card rounds are not live in my game.

@Alienscar In my CCH group several members have mentioned winning boosters for coming in first. How have they won boosters and yet I've won nothing?

Is it because I waited 17 hours to claim? I thought most "contest" give you 48 hours.

Thanks for tagging me! I'm going with 72.

@Heshan_G I wasn't tagged, but I also lost mine this morning.

@LindQ When you say that the fixed is pushed, do you mean it will be corrected or it has already been fixed?

@LindQ Was the glitch on level 10030 fixed? I notice some players didn't have the glitch.

@LindQ Is there any chance that level 9990 will be nerfed? Your answer will determine how fast I attempt to beat the level. Thank you!