Community Guide - All you need to know!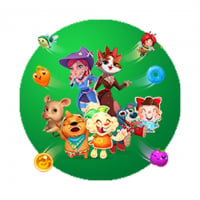 CommunityTeam
Posts: 1,951
System
Hi and welcome to the King Community!
In case you're wondering what this is about, how to behave and where to find the information you're looking for, you're in the right place! You will find below an index of few useful tips and tricks as well as a lot of information about the Community and the Forums below. 
Here's all you need to know!

Ready? So now it's time to start the party! 
Head over to your fav game's Community and say hi! 
And once again: welcome and have fun!!
This discussion has been closed.