Meet the Kingsters - Meet Candycrushinator, Senior Game Designer on Candy Crush Friends Saga!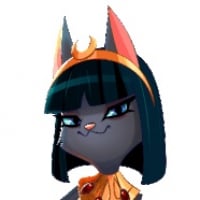 QueenMia
Posts: 12,981
Community Manager
New to the Community? If you don't have an account, register
here
in just 2 seconds!
🌟 🍭🌟 
Hello Community Crew!
The Community is a great place to get to know each other, but what about knowing the people behind the magic of the Kingdom?
We thought it would be a great idea to 
share some of the personalities from behind the scenes
 and 
meet fantastic Kingsters
!  
These are the 
minds that create all this delicious universe:
 From Game Artists, Level Designers, Content Specialists, Game Producers and Customer Support Agents - all of them are included, so come and meet the team.
This week, we sat down with 
@CandyCrushinator
, our
talented Game Designer for Candy Crush Friends
 and here is what we got to know! Please come and say hi!
"Hello Everyone I'm a Senior Game Designer on Candy Crush Friends Saga!  
It's my job to ensure that you all have fun playing the game.  The designer is the advocate of the player, if I'm doing my job right then you're having fun.  So basically it's the best job that you can have 😊 …perhaps I'm biased though…  I have worked on a bunch of features that you may have seen including the Yeti Santa, Nutcracker King of Hearts, Olivia and Bubblegum Troll events.  I also work on our "collection" team trying to make sure that your candy surprises and everything related to them are as sweet as possible".
Tell us 3 funny things about yourself
. I was the voice actor for a 15 year old cartoon pilot of a mechanical lion when I was 28 years old
. I'm an extrovert in a studio and country full of introverts but I'm going to slowly convert them all to my hyperactive ways
. When I was 5 years old I liked to climb a lot…but I wasn't so good at climbing down, so I would jump.  I went to the ER 4 times in 4 weeks that summer.  When my mom went in a few days after I was in there for the 4th time to get something that we had accidentally left there.  All of the nurses said hi and asked how I was doing…
If you were a King game, which one would you be? If I was a game at King game I would be Candy Crush Friends Saga of course because I'm sweeter than ever!
If you were a candy? I would be a chocolate covered pretzel.  The perfect combination of sweet and salty
If you were a game character? I would be Olivia…with far fewer tentacles.  I'm always trying to help people that are in a jam.
If you were a video game? I would be "Octodad 2: Dadliest Catch" because deep down I'm an octopus trying to be a father.
What's your favourite food? My favorite food is Chicago Style Deep Dish Pizza.
Is there something that you would like to tell our players?
We work hard to make the game as fun as possible and while we do read the forums we can't always act on feedback right away because there's so much to do.  So keep calm and candy on!

🍒 🌟 🍒 
Well, thanks for the great time,
@CandyCrushinator
, now you'll have to tell us what's a Chicago Style Deep Dish Pizza exactly! 
Now, is there something that YOU would like to tell
@CandyCrushinator
?
Comment below if you do👇🤗
Want to read more like that? Head
here
to find more Kingsters interviews!
Leave a Comment