🎨 New in the Hub: The Art Nook!
Share your King Fanart!
☀️ Introducing the King Accessibility Heroes! Check it out
HERE
🌶 News & Hot topics
HERE
! // 🎀 Discover all King games
HERE
!
Let's have a discussion!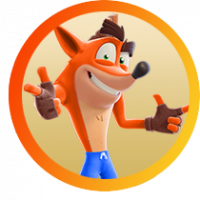 lhalha
Posts: 1,083
Level 5
Hello everyone!😀
I'm a big fan of Candy Crush Saga and I spend one and half an hour playing Candy Crush Saga for each day.
What about you? How much time do you spend on your Candy Crush?
The reason why I asked all of you, just because I want to know do you love this game or not.
Thank you for joining my discussion, and forgive me because my English were not good.😓