🎤 Meet our first Featured CM of the Month!
HERE
🌶 News & Hot topics
HERE
! // 🎀 Discover all King games
HERE
!
Do not be afraid. Do not be shy. Do not be silent!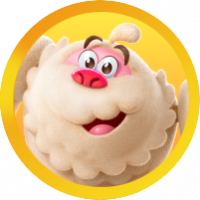 ElenaVorona
Posts: 530
Level 3
In December 2020, I was ill with COVID.
It wasn't easy.
Not only physically, but also psychologically.
The disease is very subtle. She brings with her a lot of "interesting" - surprise and fear, panic and depression, self-confidence and mistakes.
I can tell you more about this if anyone is interested.
But now I'm not talking about that.
I created this topic because the main thing in the medical history is the support of people.
Of course, my family and friends supported me. They helped me a lot. And I am grateful to them as much as a person can be grateful.
But I was not left with the thought that some atypical things were happening to my body. My body was going through an incredible storm, a crazy shock (heart, nerves, vision). I have not heard about this from friends who have had coronavirus. My brain scrambled for an answer. Am I getting through the disease normally? Or am I really, really bad?
Once, in a moment of despair, I wrote on the forum. Not here in the community. This was a different forum.
I did not expect such a reaction.
There were many pleasant wishes.
But the main thing is that absolutely strangers wrote to me. They told me about themselves, how they survived this disease. They told me that they had passed my "storm" too.
And I felt warm from their attention, from their stories about themselves. They gave me confidence and peace of mind. And it was these strangers to me that pulled me out of my growing depression.
I THANK each of them. THANK YOU. You are my personal wizards. And you are all my friends now. Thank you.
And I created this topic because if this disease overtook you, do not think that you are the only one!
And in general that you are NOT ONE. And there are people who are ready to support you and share their experiences to help you.
Don't hide in your shell! It is easier for a person to overcome difficulties together with other people.
Write if it is difficult, bad, painful for you. I'm sure there are many people here who will fight for your positive attitude. Here in the community there are good, sincere people.
(Community, I know that all the topics here are about the game and about the positive in life. And my topic falls out of the general positive. But what I wrote about is our life, our reality. Suddenly someone here needs what I am received on another forum?)