💍Join the Diamond Diaries Level 2000 Celebration
HERE
🌶 News & Hot topics
HERE
! // 🎀 Discover all King games
HERE
!
Newbies: post, discussions and comments for levelling up 😀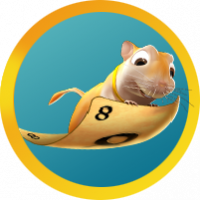 channie8
Posts: 641
Level 4
G'Day to all newbies and welcome to The King Community Hub!
It's great you've all signed up and are eager to level up and join us all here in the community!
I was wandering around this morning and got lost in all your posts..It's great to say in the "don't be shy, come an say hi" area in green, when you first get here, to introduce yourself and let us know you're here.
If you would like to level up in comments, let's keep them interesting and in one place lol. That avoids "clutter" and needlessly long pages that, no doubt, in the future, will become bothersome to you lol
You can comment here and I'll either reply back or pass you along to someone who has things in common with you.
Tip: When wanting to level up on your posts, then make them interesting and either game or Community related. Something that hasn't already been set up. "hi" discussion titles, don't go anywhere and won't get you reactions, just closure lol Due to decluttering and lack of interest in furthering a conversation lol
Have a communitylosous day! 😁
🌻 Be Considerate 👋 Be Friendly 😂 Have sense of Humour 😎 Show Patience 🎈 Have Fun 🎪
🌼 Soda🧁 Jelly (RC)🍭 Farm Heroes🍓 Alphabetty 🐭 Friends💜 The Hub 💫 🌼
Leave a Comment