☀️ Introducing the King Accessibility Heroes! Check it out
HERE
🎤 New Featured CM of the Month!
HERE
🌶 News & Hot topics
HERE
! // 🎀 Discover all King games
HERE
!
Survival round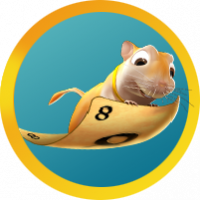 arturboell
Posts: 20
Level 2
Good morning guys. Okay? my name is Arthur. and Brazil game ... I love to play crash. Since my childhood on ps1 I already played. It is very good to have this nostalgia ... however, I am having a problem, I am not receiving the tokens daily to participate in the survival round ... can someone tell me if this is a server problem or not receiving the tokens every day ??