Link your King and Community accounts and improve your experience!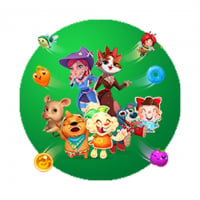 Hey all,
Now you can link both the Community and your King in-game account! This will allow us to have a quicker access to your in-game information, which will allow you to:
Get Help faster and better
Receive Gold Bars when winning prizes
Get Rewards your way directly into your account
So, how do I link my accounts?
Once you are logged in or have signed up, you will see the following pop-up (with your username):
You then click Yes, take me to my profile.
Once there, you will have to click on the box under "Link my Community and Game login details" and then click on save (important: you need to click save in order to link the accounts).
Please note: You need to confirm your email when you have your account created in order to link the accounts fully.
And that's it! With those simple steps you will be linking your King Game Account and your Community Account.
We really appreciate and encourage you to link your accounts, as it simply helps us help you better by connecting them both.
Please note that you will need to use the same email account both for the Community account and the King account in order for us to be able to match them.
Cheers and thanks for helping us help you!
The Community Team