👑🎉🥳 Celebrate King's 20 year anniversary with us and get a badge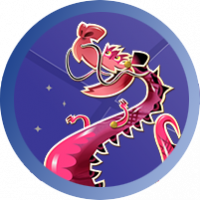 Hello King Community!
We are thrilled to announce that during this April King is celebrating its 20 year anniversary! 🎉👑🥳
This milestone is a testament to the passion and hard work of our developers, who have brought us countless hours of entertainment and joy over the past two decades. As a community, we want to celebrate this special occasion together! 🎉
We want to invite you to celebrate with us by sharing your thoughts and memories of playing King games over the years. Let's share our favorite moments and experiences together in the comments below. 🥰
We have also created this anniversary card, that you can use to write your greeting on, if you'd like!
If you comment in this discussion, you'll be awarded with the King 20 year Anniversary badge to show you were here on this special day 🎊
Thank you for being a part of this wonderful community, and here's to many more years of fun and excitement with King! 👑🎉🥳
Comments