☀️ Introducing the King Accessibility Heroes! Check it out
HERE
🎤 New Featured CM of the Month!
HERE
🌶 News & Hot topics
HERE
! // 🎀 Discover all King games
HERE
!
⚖️ Share what Dr. King's legacy means to you 🤎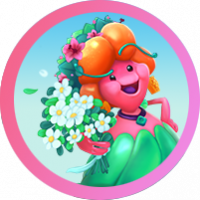 Lola_Pop
Posts: 7,080
Community Manager
Happy Martin Luther King Day!
Today is the third Monday of January- you know what that means? We're celebrating Martin Luther King Day!
The MLK Day is a federal holiday held in the USA to celebrate Dr. Martin Luther King, Jr.'s legacy and reflect upon his work and life mission of equality for all.
This year, Kingsters and their families got the opportunity to celebrate it with a fun and inspiring contest that we'd like to share with our dear players here in the Community
🤗
So, Kingsters were asked to share what Dr. King's legacy means to us via an original essay, a poem, artwork of any other form of creative expression, and the winners of each age category received a donation made in their honor to an organization that advocates for social justice. Real king-tastic, isn't it?
What about you? What does Dr. King's legacy mean to YOU?
Comment below and get our Saga hero badge! 👇️

Want to PLAY more?