My recent stories!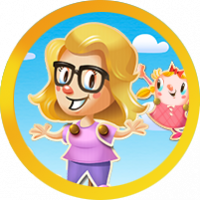 Elsa
Posts: 32,894
Community Hub Moderator
The best fantasy short stories are sometimes written in the language of dreams. It can be real, that long magic moment before we wake. If you're lucky then you can have that magic moment walking through the community with our King characters. 
🌈_________________________________ 🌈_____________________________ 🌈
With that said, for those of you who enjoy reading my stories, below please find two new stories that were recently uploaded to the Candy Friends Stories.
109. The year that spring forgot (Did spring forget or was it a polar vortex? Uploaded 3/13/2021)
110. The surprise birthday party (Who is having a surprise birthday party Uploaded 3/16/2021)
I found many interesting facts and fun things that you might enjoy reading on the day that you were born. Check them out below and then please come back here and share them with us.
Pick a day - Put in your date of birth to find out what trivia happened on the day that you were born 
Birthday Calculator – If you want to read fun facts, stats and information on the day that you were born such as:
How old you are in years, months, weeks, days, etc.
The number of days until your birthday.
Your half-birthday
Your birthstone and birth flower
Your Chinese zodiac animal and horoscope sign.
How much time you've spent eating, sleeping, etc
Day of the week you were born.
Your age if you were a dog, cat, etc.
Your age on other planets. 
Explore your life in history – Put in your birth date if you want to see how the world has changed during your lifetime 
For a list of my stories you can view them here: Once upon a time …. Index
Have a great day and now I'd like to call on our Tagging Queen, @Diamond Lim to tag players in our community who might enjoy this message.
🌈________________________________________________________ 🌈