☀️ Introducing the King Accessibility Heroes! Check it out
HERE
🎤 New Featured CM of the Month!
HERE
🌶 News & Hot topics
HERE
! // 🎀 Discover all King games
HERE
!
Now I can post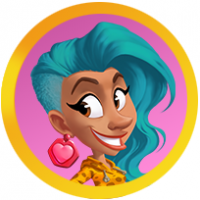 LyndallD
Posts: 49
Level 2
Read a great tip from one of the moderators on how to post. Took a while but now I can chat with you all. I am a retired lady living in Australia with too much time on my hands and just loving the Candy Crush Saga game. I have 3 adult children and 2 beautiful grandchildren and love spending time with them. Due to my age and the pandemic I have missed them a lot this past year. I am ever hopeful that the world will get back to normal soon. Stay safe everyone.