🎶
Meet the Audio Team
and share your feedback
HERE!
🗞
September Monthly Newsletter
HERE
🌶 Check our
Hot topics
HERE
Today is National Farm Animal Day!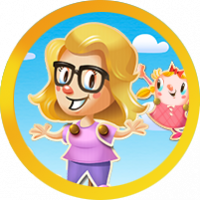 Elsa
Posts: 34,028
Community Hub Moderator
April 10 is National Farm Animals Day, a holiday meant to promote the welfare of America's enormous livestock population — including all 9 billion chickens, 244 million turkeys, 93 million cows, 65 million hogs and 6 million sheep, among others.
U.S. farm animals endure a wide range of hardships, from a lack of elbow room and exercise to an excess of hormones and antibiotics. The point of National Farm Animals Day, according to founder Colleen Paige, is "to raise awareness about the plight of slaughter animals, as well as to find homes for abandoned and abused farm animals."
Both are noble goals, and highlight work done year-round by national animal-rights groups such as Farm Sanctuary and the Humane Society. But it's also worth giving some attention today to the other end of the spectrum: While their numbers are dwarfed by animals at factory farms, the U.S. and other countries are home to lots of lively livestock, too. Whether they're organic, free-range, drug-free or all of the above, these lucky few are living examples of how to raise farm animals humanely. (Source)
In honor of this day, I would like to share my story…… Tiffi and Elsa take a trip to Dairy District.
Join them on their bus ride to Dairy District as they learn more about farm animals. 
Follow along when Amelia introduces them to Farmer Joe who will walk them around his farm as he shares his knowledge of the various farm animals.
HOW TO OBSERVE #NationalFarmAnimalsDay - Learn more about farm production. Discover how farmers care for farm animals and where our food comes from. Visit a farm and find out about the animals that live there. What kinds of food do they eat? Where do they sleep? Learn the difference between raising farm animals, abuse, and neglect.
 Would you like to honor our farm animals? 
Please post stories, images, etc. or just comment. I look forward to reading all messages that are posted here today.