🎨 New in the Hub: The Art Nook!
Share your King Fanart!
☀️ Introducing the King Accessibility Heroes! Check it out
HERE
🌶 News & Hot topics
HERE
! // 🎀 Discover all King games
HERE
!
🐷 Meet your friends - play with character 🐐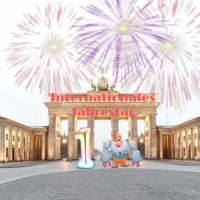 Spinnifix
Posts: 17,121
Ambassador
💓Dear Gamer 💓
At breakfast I had another flash of thought and I would like to share it with you.
My thought went to all the characters from all the king games and they could bring out a new game.
So I thought of memory. It could be fun and the designers and developers have a new challenge.
To conjure up something beautiful and creative. Because there are always more games coming out. Thus, new characters are added each time.
What do you think of my thoughts?
@Diamond Lim Please the lists !!! thanks🤗

💓
Where there's a will, there's a way
💓 
😉
One look at my profile would help everyone!
👍 
Did you know that there is now an
international room
for German - French - Spanish?
 🍐
Player Expert for Papa Pear
🥥