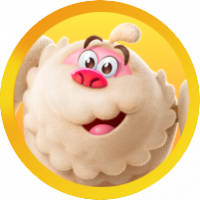 Lily_Poulin

Level 2
About
Username

Lily_Poulin

Joined

Visits

109

Last Active

Roles

Member

Points

37

Posts

19

Badges

10
Comments
There is something wrong with this level because you would need several extra lives and more than one booster to pass this level.

Level 4316 in Candy Crush Jelly - is it possible to play this level with 22 moves. Please advise. Thanks,

Good Morning, I'm back again to enquire about Level 4268 (Candy Jelly) which is impossible. Are you able to share a video on how this level can be passed? Regards, L. Poulin

Are you referring to the Fantastic Five team?

This is definitely a very difficult level and as I watch the you tube videos posted by other players, my board has 10 less moves. I have noticed this happens quite often. Unfair!!

In the chocolate box, please tell what to do with thw blue circle with the green check mark?

Have a wonderful evening playing Candy Crush!

I've been playing candy crush for the last five years and I never tired of the game.

I look forward to the team competition from Candy Crush Jelly that begins on Thursday to Saturday evening and am thankful when, as a team, we get the boosters!

I'm having trouble understanding how the lollipop works in Candy Crush Soda -- any ideas? 

Candy Crush Soda is my favorite game to play in the evening and although I'm very slow at passing levels, I like having 30 minutes of continuous lives.

Call a friend to be sure they are safe.

Good Morning, hope you're having a good day so far! I love playing this game but sad to see that the candy tract is gone. Anyone know what happened? Stay safe! Remember to maintain a safe distance and wash you hands frequently!