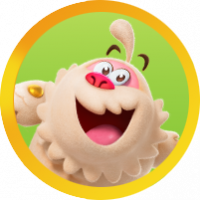 Winge

Level 2
About
Username

Winge

Joined

Visits

10

Last Active

Roles

Member

Points

19

Badges

9

Posts

23
Comments
Oh, I just read my email. Please subscribe me.

I'm trying to get past level 4. Maybe if I pick up some boosters or lollipops?

Thanks to the King's friends list. I appreciate you all sending lives.

It's missing a drop down shoot on the right side.

@Mittywitty Have you tried the Blossom Blast one? I was looking at it but not sure how to add it from here.

@Glenn1972 Thanks😺 I play through King.🙈🙉🙊 How do I beat lvl 200?👀

wow...it will be 8 pm on the 24th here when it is 12 pm on the 25th in Queensland

Oh...I'll have to change my avatar to fit my new name😀

What other games are you playing? Are friends added automatically?

Hi, Lola_Pop.. I finally got this loaded. :)

I was stuck on level three for a couple of days. I got through because of the boosters, the one that looks like a lightning fish. I think the other new people are going to get sick of me asking for lives. Yeti's costume is a candy cane hat? Can he have a matching robe and slippers for hanging out at the spa?