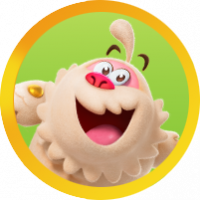 dbraydee

Level 2
About
Username

dbraydee

Joined

Visits

15

Last Active

Roles

Member

Points

8

Badges

3

Posts

5
Comments
Love this game. Still play it. Currently at level 1866.

Fixed for about 10 minutes. I was even able to get to level 393. Next day, back to level 390. Caught in a loop that won't end. Didn't even try to play yesterday or today.

Sent Game ID and not response. Still caught in "groundhogs day". Yeah I can pass level 390 but not 391. When I tried to continue in order to win using bricks - game would not allow and no matter how many plays I have, 391 says I have none. So then I leave game and when I come back I am back to level 390. I sent game ID and…

So, I was finally able to get passed this afternoon. Go to play this evening and now game is back to level 390 wanting me to pass AGAIN before I can advance to the next level. You don't need a screen shot or my computer(s) ID, you need to get rid of this level until fixed. In the meantime, all players should not have…

Agree with others. No matter how many bottles I use, diamond never shows up. Been a week and I tried everything.