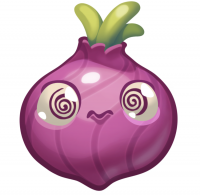 MountainMom
Friends Moderator
MountainMom

Friends Moderator
Congratulations @KitKathySuzyQ on earning the 25 Sassy badge. Thanks for being a contributing member of the community.
About
Username

MountainMom

Joined

Visits

1,937

Last Active

Roles

Member, Moderator, consented

Points

1,879

Badges

295

Posts

2,193
Activity
You received 2,500 Love. You must be a source of inspiration for the community.

Congratulations!

You have reached Level 5 in the Community and that's absolutely fantastic! The Community would not be the same without you!

Here are the things you can do now:

- Get your own Avatar!
Send us a CM a PM to add your personal touch - Just remember to keep sweet!

You are half way from becoming a King Community Legend.
Do you have what it takes?

See you around!

Have a super sweet Candy Day on 4 November 2021!

Thank you for participating in our second Soda Autumn games in the Sodalicious Marathon!

Congrats! You've defeated Wilbur

You received 500 Woah! It ain't no fluke!

Here is a badge to show the World how good you are at Candy Crush Friends! Well done for reaching level 4000!