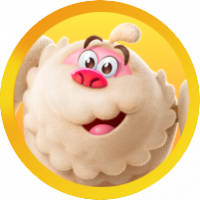 littleoldladywho

Level 2
About
Username

littleoldladywho

Joined

Visits

122

Last Active

Roles

Member

Points

27

Posts

28

Badges

9
Comments
They must be working on it kryska because now the acceleration doesn't work. Often while fixing one problem - it seems to cause other things to malfunction. Your frustration is shared by many of us.

I got a huge shock this morning in bubble witch 2. I can no longer request lives from friends. I was given only the option of buying extra lives with gold bars. I thought king games were supposed to be a "community". I feel like I'm on a d…

I absolutely hate the new way of receiving lives in bw2. Since all the recent changes made to the game (leaving facebook) i have received only 2 lives from friends within the last month. I am a daily player but i cannot depend on this game to provid…

😞 i had hoped to find active players.

Now that bw2 is only played on a mobile device, how do i get friends (fellow players) for the game? I miss getting the extra lives for play.

I play bubble witch 3 also but bw2 is my favorite.

I wish for active playing friends for my Bubble Witch 2 game. This is a rather lonely game since the changes took us away from Facebook. The extra lives i used to get are certainly missed.

Woody- where do we find the update please

Just a suggestion - since we are unable to receive lives from friends at this time - is there some way lives can be replenished faster? During the first co-vid lockdown last spring, many King games had kindly given us unlimited lives for a period of…

Consider yourself lucky Woosh, the mini game gave me nothing - certainly not 2 hours of play.

My favorite treat about Halloween was making the costumes for myself as a child and later for my children. It built up the anticipation and excitement of the holiday making it last longer than just one day.

20 + 20 + 20 = 60 20 + 5 +5 = 30 5 - 2 = 3 2 + (20 x 5) = 102

Kim, I'm sorry if i sounded ungrateful. Starting over is not bad at all. Thank you for all your help. My friends list is super good now. Thanks again.

I followed your instructions and now i have lost all my boosters and all my progress. I was on level 2552 and now I'm back to level one. The bingo board is gone and there are still no bonus play available. I'm very disappointed.

I signed onto the king.com site and no "settings" icon appears.

So how do we separate the mobile game from Facebook since the game - when installed - had asked to link it to Facebook?

I play exclusively on mobile but i do use facebook.

Will BW2 be fixed? Cannot receive lives, no jackalope tower, no star finders. Getting frustrated.