(ENDED) Celebration of the End of Friends 2023 Quest 🎉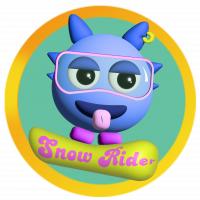 Hello Friends!
12-week Friends 2023 Quest is over. We hope all of you have enjoyed the challenge and had lots of fun! Here we want to celebrate it together and congratulate those who have successfully completed all 12 quests. Thank you so much for participating and making it till the end. 👏 As a token of your dedication, we want to award you with our exclusive 10-point badge with Olivia! 
@Amoonmoon , @Boybinary , @BQN537 , @CassD , @danicandy , @Diamond_Lim , @DieOmimi , @gordan10 , @istuff , @johamilton , @KCullen127 , @kiara_wael , @Kiki_g , @King_Neal , @La Ley , @Laurenmlh , @LeFlarcane , @lelensp , @maf34100 , @MountainMom , @Palash_Sarma , @Pitty_Kitty , @Princess_Jessica , @PummyRaj , @quad5 , @Racoon7 , @rebelchild , @siti_payung , @Xxander.
You rock! 
But that's not all! All participants of Friends 2023 Quest can take part in our raffle for a chance to win 20 Gold Bars 🔥 


20 Gold Bars

The rules are simple: share your feedback on Friends Quest or let us know what were the most fun and challenging part. 
⏳ Until: April 7, 13:00 CET.
New to the Community? Register to join in the fun!
Comments