Tiffi wants to go to school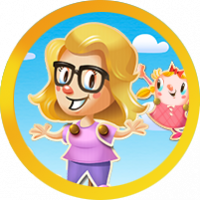 Elsa
Posts: 32,665
Community Hub Moderator
Can you help Tiffi please?
It's that time of year again when all of you with school age children are busy getting them ready for back-to-school.  Do they need a new backpack?  What about a lunch box?  Do they have enough pencils? 

Tiffi needs your help!  She wants to attend school but last year when she asked her father he told her NO because she was already too busy helping the players with their levels.

She keeps seeing the kids getting on the school bus and she really, really wants to go to school.  Can you help her?  What can Tiffi say to convince Mr. Toffee that she should go to school?
🌈________________________________________________________ 🌈
Leave a Comment