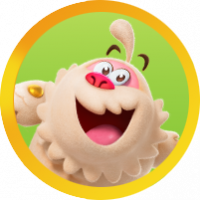 TheRevenger

Level 3
About
Username

TheRevenger

Joined

Visits

21

Last Active

Roles

Unconfirmed, Member

Points

281

Badges

23

Posts

161
Comments
I don't think I can get the levels back but, I would recommend signing in through Facebook o e getting a King account.

You go to the bottom of a discussion, tap on the thing that says "reply" on it, and type what you want to say.

I went to my last Christmas party tonight. I got a little sketch book, an adorable stuffed owl named Frank, and a full stomach!😁🎄

Can you vote more than once?

Could you type clearer please, @baghera?

What kind of device do you have, @terryk4226?


(5+5)×9-7=83 I can't figure the 6 into it!!!

Thanks guys, you're so encouraging!😀 I'll try. 

The cutest is Didi from Candy Crush Saga!

Also, I can't say that this new feature is my favorite decision ever, but just because you can't exit a board doesn't mean you should just stop playing!

Halfway there!! Level 500!

Happy Holidays @imabearnut!


Cool. I don't believe in superstition but I enjoy reading about it. I have yet to be kissed but maybe New Year's Eve will be my lucky night?