(ENDED) 💕 🌼 Spirit of Friendship Wrapped Candy Competition 🌼 💕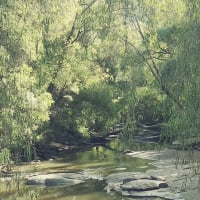 No Account yet? Sign up here in just a few minutes
💕 🌼 Spirit of Friendship Wrapped Candy Competition 🌼 💕
Hi Jelly Ohana,


International Friendship Day is celebrated on different days all around the World. It's inclusive and strengthens bonds, in fair weather and stormy weather. Promotes peace and unity and can create some of the happiest memories in life.

Friendship breaks through barriers and helps us celebrate the bond of togetherness. Inspiring us to reach our full potential and is a support during tougher times. A journey, an adventure, in joining hands to enrich our life and make it beautiful.

This week we'll celebrate the Spirit of Friendship in Jelly with a Wrapped Candy Competition!! Hope it's something a little different that Jellies will enjoy.
⬅ Example Screenshots
Left - Pic 1 Screenshot of Wrapped Candy's in level
Right - Pic 2 Screenshot of 3 Star Completed Level






Guidelines
🌻 The Winner will be the one who has collected the most Wrapped Candies at end of closing time.
🌻 The Runner Up will be the one who has collected the 2nd most amount of Wrapped Candies.
🌻 Post one screenshot of Wrapped Candies per level. No multiple screenshots of the same level and also post one screenshot of completed 3 Star level per entry. (see example pic 1 & 2 above. They don't have to be side by side). Just as normal.
🌻 No reusing older screenshots please.
🌻 You can play any level. You can go back to levels. Complete it with a 3 star win for valid entry. (see above example)
🌻 You can use Boosters if you like.
🎈 Winner will receive 70 Gold Bars for their Jelly Game
🎈 The Runner Up will receive 30 Gold Bars for their Jelly Game.
All participants will receive the Spirit of Friendship Badge below
Competition closes Monday 9th August 5pm CEST
T & C here
Comments
This discussion has been closed.