➡️ Have you passed
level 5000?
Come grab your badge
HERE!
🍬 Club Level 4000- just opened here!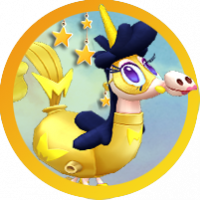 LadyRaffie
Posts: 3,298
Community Manager
No account yet? Sign up in 2 seconds to participate! 😉
🍭🍭🍭
Hi there dedicated Jelly spreaders!
Already passing level 4000! Oh wow, you're top of the tops!
You deserve to get your Level 4000 Badge! 
How to get it?
That's easy peasy! Simply share a screenshot of your level below showing that you've passed level 4000 and you will receive your badge
Note that there can be a slight delay between for the badge to be added to your profile.
Time to show the world what a great Candy Crush Jelly player you are! 🍬
Oh! And don't forget to collect your Level 1000 badge right here! Level 2000 badge, here! And Level 3000, here!
Leave a Comment