👪️ Get ready for a secret mission...with your buddies!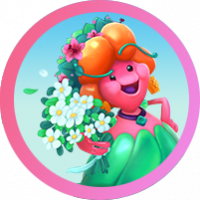 Lola_Pop
Posts: 11,997
Community Manager
🍭 No account yet? Register here in just 2 seconds! 
Hello Jellies!
Friendship is about giving and taking- it's time to do so in Jelly too. How? Easy! With a new feature called Get the treasure!
➡️ What is the feature about?
You will be in a group of 3 buddies, each one with a special ability that helps the other two. Together, you'll crack the safe where the Jelly Queen has stored all the Boosters (and Gold Bars!) she's stolen from the Kingdom!
➡️ How does it work?
 For a limited time, you will have to help each other enough times to open the Jelly Queen's safe. After the time is up, you will stay together as a team and a new mission will begin.
➡️ How to send help to your buddies?
Each player in the team has got a role, which means an ability to send an item (for instance, Unlimited Lives, Boosters or even Gold Bars!) to their 2 other buddies.This ability is charged by collecting XP. Once the correct amount of XP is collected, the help will be automatically sent to your buddies. Help is received one item per one item even if the player has got many helping items accumulated in the inventory.

➡️ Can I leave my team?
Yes, you can! You can leave your team and look for a new one at any time, and you will carry your ability charge from group to group.

➡️ Will I always have the same ability?
Nope; the ability changes automatically over time, depending on your rank. You can have a new ability when you rank up. And when the ability changes, your XP charge gets automatically transferred to the new ability.
What do you say- are you up for this mission? 
Just leave your comments and questions below, and if you have this feature in the game- congratulations! Tell us how it goes, we're eager to know what you think!
Comments