➡️ Have you passed
level 5000?
Come grab your badge
HERE!
🌺 Contests Poll 3 🌺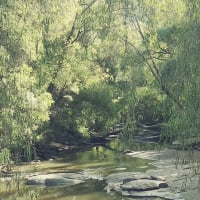 Lady_Sarina
Posts: 3,747
Jelly Moderator
No Account yet? Sign up here in just a few minutes
🌺 Contests Poll 3 🌺
Hi Jellies,
Over last few weeks and next couple of weeks, we've been trying out a few different competitions for you guyz! It's been fun creating new things and following along with how you all have done with them 🥰
Let us know your vote from the list below of the one you liked or found the best. Your feedback on this is appreciated and helpful for comps going forward. There's still a couple to go but for now we'll just go with the ones below 🤗
Add comments if you wish and let us know if there were any accessibility issues. Swiping your screen for screenshots appears to be quicker rather than pressing the side buttons, if you're able too?
🌺 Contests Poll 3 🌺
This is a public poll: others will see what you voted for.
Leave a Comment