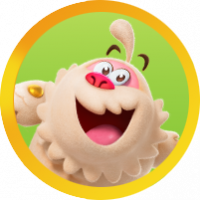 Bill_Markley

Level 2
About
Username

Bill_Markley

Joined

Visits

75

Last Active

Roles

Member

Points

93

Badges

19

Posts

54
Comments
Need more players to join my team

Very happy to get my race back but one of the players cheats, can I get a new group? Do the players change after each race?

Very happy to have the Jelly Race back however one of those in my race is cheating, can I get that one replaced or get a new group?

I got my race back last night

I play on a PC and have never seen it

That's Candy Crush, I talking about Candy Crush Jelly

I have had it for years, ever since I starting plating, it's the only way to earn gold, this is upsetting, I hope they fix it and I will get it back soon.

Still don't have the race so can't earn any gold

My race is still not showing up

I play on a PC, my ID number is 7228075008

I got it today, Fish, started at day 7

No didn't update, just was not there when I logged in, it happened before and they fixed it.

Happened a couple days ago, I got it back today at day 4 but when I logged out then back it it was gone.