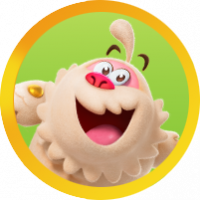 JuliEsq

Level 2
About
Username

JuliEsq

Joined

Visits

68

Last Active

Roles

Member

Points

54

Badges

17

Posts

42
Comments
I've made it to the semifinals! Good luck to all! 🍀

The ice skates didn't count in end of episode star tournament. This is why I wasn't a finalist in the Khloe Kardashian tournament. The best players are punished when they finish all episodes because nothing in the star tournament counts. Yet, I still snagged 1st place after only completing the last two episodes.

Once again, the best players are handicapped from participating in the Ice Skate tournament because the collection of blue skates in the end of episode rainbow tournament do not count. However, I still managed to snag 1st Place in Round 3 again. Won't have enough levels to win the finals though.

Go team Olivia! Let's crush it!!!

I lost my very solid lead and ended up in 6th place because I ran out of new levels to play. Why didn't the stars in the end of episode tournament count??? I felt like I was punished for being too good a player. There's no use in me trying anymore. There won't be enough new levels for me to gain enough points to place.…

Last level finished was 10370 @me6412

@me6412 thanks for the reply! Unfortunately Wednesday will be too late to get new levels as the round finishes Sunday morning. I've been replaying levels but the stars are only worth one tenth when repeated. Now I'm in 5th place even though I have been playing diligently. There's simply no way to compete once you run out…

I played all the levels and am still in 1st place in quarter finals. However, I'm at the end of episode tournament and the orange stars aren't counting toward the All Star tournament! I'm having to go back and replay episodes, but I'm only earning a fraction of what I got the first time playing. I don't think I can hold on…

Broke 200k. Still in the lead. It's 3am so I'm getting some sleep. See you crushers tomorrow!

So excited for quarter finals! I'm holding at first place but am taking a break. I'll have to work hard to catch up. The top three are serious crushers! Good luck to all! 🍀

Sending positive vibes to everyone posting their gratitude and to my fellow teachers who change the world.

Ich liebe Deutschland 🇩🇪 ❤️

Thanks for tagging me @Diamond Lim ! Interesting! 😻

There was a flurry of protests in the chat, but I doubt they care. Wonder how much Khloe is getting for hosting?

They told us in the webinar a year's supply of gold bars = 50 per month. 🤦🏻‍♀️

I made it to the next round!