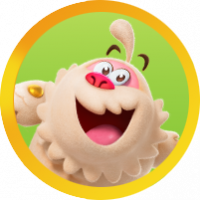 NikitaAnne
Level 2
Hi, just surviving the pandemic like the rest of the 🌍. Looking for players to make my 👑 🎮 more fun

NikitaAnne

Level 2
FYI Community Support Help Someone Game of the month hyperlink is down Y'all have a great day ❣️
About
Username

NikitaAnne

Joined

Visits

12

Last Active

Roles

Member

Points

24

Badges

9

Posts

28
Comments
http://play.king.com/click?type=crosspromotion&targetAppId=17&network=kingweb&campaignplacement=community_page&campaignname=kickoff&campaigncontext=week2_mmsignature&utm_source=Installs%20CCS%20Sign%206&utm_medium=Installs%20CCS%20Sign%206&utm_campaign=Installs%20CCS%20Sign%206

#choosetochallenge Proud of member of the "Fairer sex" Wish that those whom choose or are redesignated to join us after birth would look at all that we do and have done throughout history. Realize that those accomplishments are not something that newcomers should be discrediting and gender-shaming us for. With the rare…

Candy crush saga 1000 badge 2000 badge @NikitaAnne contests

If the idea is to get a screenshot of the longest string of wins then there's not even a point of taking a screenshot to post because I only tend to win three to five in a row. I see a couple people that have triple and quadruple that, wow great job congratulations. Y'all have a great day happy gaming

I can't even share a screenshot of this cuz I only get to between 3:00 and 5:00 but for the rest of you congratulations great job

Congratulations great job

Congratulations to being the first community manager of the month. For the rest of us who just found the community, I'm sure that you'll be a great help . Thanks for stepping in and making games more fun to play

Replied to the wrong post Click here hyperlinks Community help @SabrinaGregory Earning points Answering community

Some of the click here hyperlinks just lead to a whole bunch of other hyperlinks without letting you get to answer or enroll. Am I doing something wrong

Just got through Reading many posts of people's replies to what their favorite months were and why. I feel like a terrible negative Nelly. I don't think I have a favorite month anymore but after so much catastrophic loss the past couple years I have months that I wish were the actual 4 week month like February, now my over…

Yeah, so I never manage to make it all the way to the laser booster in the string 🧵... You Rock! Heck, I'm stuck on a level that I keep having to come back 🔙 to and ask for.lives..... lol 😆😂 and that's after spending RW$ multiple times is a row after the benefits ran out. Happy Gaming. Have a blessed day ❣️

"SUBSCRIBE " I was replying to one of the community posts and accidentally hit astrix then I figured.... And whatcha know, @Diamond Lim and the CCOC which I am assuming to be Candy CRUSH online COMMUNITY BOARD MADE IT. EASY FOR THOSE OF US BORN IN THE LAST AHEM CENTURY 🤣 19... LITERALLY, LAST CENTURY. THANKS.

1 WHO'S THE CHARACTER TO THE LEFT OF THE THE 📈 1ST BEING "MISTY" 🦄 ORANGE 🧡 🍬 CANDY CRUSH SAGA FRIENDS 2 WHAT 🎮 IS THE CHARACTER 8N 3 WHAT ARE SPECIAL BOOSTERS z power up does it posses 4 Is it a favorite Of yours 4a why why not 5 what are the benefits of using this character? I'll try to answer for the chart below to be…

Add more boosters @rajdeeptb Voted yes @alibi313 Agreed @Niki_bg Happy gaming @Niki_bg Quote AND Common Thought 💭 in the Candy CRUSH SAGA Community Ideas 💡 badges boosters

Yes candy crush saga and candy crush saga friends daily player, Yes, but just found the ccc Yes but don't What my tag is @NikitaAnne @Niki_bg how to tag @Diamond Lim <hehe actually looks like u solved one> people how to make friends with players how to add players to my games and lists @candycrushsaga…

So sorry that that has happened to you, with all of the various Service providers devices, applications, platforms ways to download the fun apps Accounts Linked apps or sign in options launchers Plug ins Privacy, permission, acct, app etc settings Updates or changes of the aforementioned Something is ALWAYS UPDATING;…

This is somewhat unrelated to the original post but when i am making comments or i create a post i keep getting this red message saying body is one character too short. *Z***CANDY 🍬 CRUSH*** <<<👑 KING COMMUNITY BOARD>>>WHAT DOES THIS MEAN?