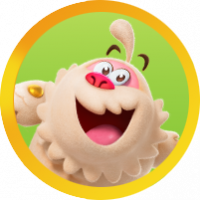 mikiraney

Level 2
About
Username

mikiraney

Joined

Visits

28

Last Active

Roles

Member

Points

19

Badges

8

Posts

17
Comments
My windows 10 doesn't get anymore security updates and maybe that's the problem?

well I just bought a new phone as well and still don't have any updated levels. grrrrr....

yes I meant 10790 and I still don't have the additional levels

that option is not working. no more updates available for my widows 10 pc. phooey!

It can be done if you have enough gold bars to buy the extra moves. So far its been all about the money.

i had a blast through 16700. cant wait for the next week for new levels. get some sleep LinQ

I have to admit that I bought my way all the way up to level 10325!!

Can I collect all of my badges and anything else that I have missed?

CCS has taken the place of smoking! Hasn't saved me any money though!

Anyone else playing ccs on more than one device that will not sync accounts?

I wish there was an easier way to get back to level 3309.

I keep finishing levels on the first few days they are released, then I have to wait till the following wednesday.