Season May is here in two different versions, 🌪 Storm 🌪 and 🧽 Mischief 🧽.
Find out which story you have
HERE
🌟 Show off with your Level 3000 Soda badge!!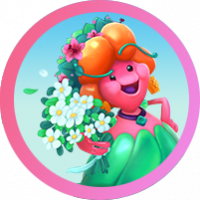 Lola_Pop
Posts: 11,199
Community Manager
No account yet? Sign up in 2 seconds!
🥇
Hello Soda friends!!
I know you were waiting for it: the new Level 3000 Badge is here!!
Who deserves the honor to wear it?
Are you one of the ones to join the Level 3000 Club? 😎
Simply take a screenshot of your level showing that you've passed level 3000  and post it below- as easy as that!
Note that there can be a slight delay for the badge to be added to your profile.
What are you waiting for? Get your badge now!!
🥇