Win Gold Bars!
Free the Bears from Honey!🧸 🍯
HERE
Win Badges!
🌈 Let's celebrate our uniqueness!
HERE
Smoothie Day 🍇 Win your Badge
HERE
Join our Million Member Club
HERE
👋 New in the Community? Say Hi
HERE!
⚡️ New! Weekend Soda Challenge!🥤
HERE
Beverage day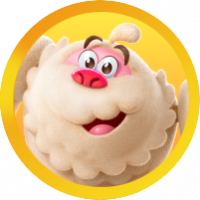 crazypixie
Posts: 2
Newbie
This discussion has been closed.