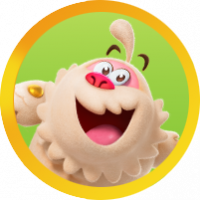 Seija_Gregor

Seija_Gregor
About
Username

Seija_Gregor

Joined

Visits

0

Last Active

Roles

Member

Badges

0

Posts

4
Comments
It is now end of May 2018. I have beem asking same question now more than year. Why play and why collect stardust? There is nothing to do with them any more once Stellas house is completed. 

It says "coming soon" since March 2017. Today is Feb 23, 2018 and we are still collecting stardust that we cannot use for anything at all. Stellas house is not possible to upgrade.

Donna has an excellent question and deserves an answer. 1. When is new features coming to Stellas home. 2. Where are the cats???