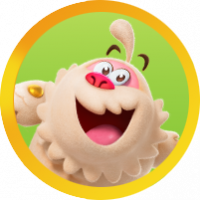 gasrenus

Level 2
About
Username

gasrenus

Joined

Visits

75

Last Active

Roles

Member, consented

Points

31

Badges

11

Posts

48
Comments
Hi , looking forward to games this week-end.

Hi Everyone, Its been awhile since I been on. I am moving right alone. Not very fast , but passing once in a awhile.

Hi Everyone, I was on 1332 for weeks. I passed it last night, wow it felt great. Hope you all are getting as far as you want.

Hi Everyone, I haven't been doing very good on my level. I am going to keep on keeping on. Maybe this weekend I can beat it.

Hi Everyone! Had a good time playing this last weekend. Keep on playing.

Hi Everyone, My Soda name is Sindy McMuffin. hope you all are getting high score's.

hI ! GOING FOR IT , hope you all have fun.

Good Evening to all, ready to go, good luck to everyone.

Good Evening Everyone, Had a good night, last night. Going to try for it again. Play hard ,play to win.

Hi Everyone, from Indy, I moved right along last night . I got a lot of bonus's. that help a lot. have some fun.

Hello Everyone, It's nice to know I can play this game for awhile my level is 1298.I did good last night. Hope I can do it again.

Hi! ready to begin, hope I do better tonight.

Good Evening, Ready to go win some levels. fun, fun, fun.

Hi! hope to have a fun time tonight,

Hi! starting late, had another good time playing last night.

Hi! I had the best night last night. I won a few levels and got some bonus's.

Good Evening, Hope I can pass a couple of levels tonight.

Hi Everyone, Hope everyone has fun playing. Thank you. for including me.

Hi! I got up early today. Think I will get started.