⭐️ The Community has a brand new look! Learn what's changed and give us feedback on the new layout
HERE!
Behind the Scene - Episode 45 is coming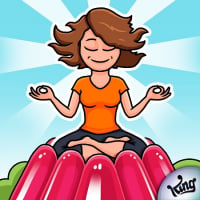 Hello Diamond Hunters!
It's new levels Day 🤩
In this exciting new episode, you will be able to complete another 15 amazing levels.

Our favorite levels are 802, 808 and 812! You can also find challenging levels such as 804, 807, 810 and 815, where your skills will be tested.
Level 802. Aim to the top roulette of dolls and eggs and stay sharp!
Level 808. Bring the diamonds down trough a small walls and remove the amethysts.

Level 781. Let the diamond fall trough the honeycombs and break multiple obstacles to reach the necklace in this long and fast-paced level!

We hope you enjoy this new episode of Diamond Diaries Saga! Happy hunting 🎉
Comments