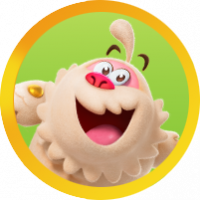 Mangai

Level 3
About
Username

Mangai

Joined

Visits

306

Last Active

Roles

Member

Points

213

Badges

19

Posts

65
Comments
Hi. I played the tiffi beach challenge. Was no 1 rank and 32 crowns completed. I haven't received any prize. Hope soon I will get my rewards.. Eagerly waiting for next event.

Ellie the Engineer My vote to Ellie the Engineer , may she have new design for the upcoming levels

Hi all , I also reached level 7000. Its great to reach so far this level.. 7even!7even!7even contest is great. Here is my scores on these levels

How many winners will get party booster?

Hi, so I have another chance to change my answer that's so nice My calculations on your score is 244840.

Hi @Sukanta_Biswas , My guess on your score is 252830 Hope I'm right.

Hi all, I choose tasty Chocolate egg for this Easter

Hi, here is my screenshot

Hi all, I choose tasty Chocolate egg for this Easter

Hi @Foley1362 , I hope you scored good score on level 3000..my prediction on your score is 210086. Hope I guessed correctly.

Hi Crazy Cat Lad, My answer is option D (downside Tiffi with open hands)

Hi all, Thanks for tagging me @Lim. And my Answer is also Machu Picchu in Peru. ( Nice place to visit).

Hi, this is my screenshot of level 2000

Long time waiting, atlast we got back untimed sugar drop boosters (gold bars too) 😎. Hurray!!! Thanks to CCS team for considering our feedback.

I reached level 6000 but I didn't get my booster for completing level 6000. (Party booster, striped candy booster, ufo, lollipop hammer, hand switch) I got this for completing every 1000 level, but I didn't get for level 6000.

Hi , just now reached level 6000 B). My long time goal is achieved starting of this new year.