( FINISHED) 👉 Claim your 7th Bday badge + a chance to Win Gold Bars 🥳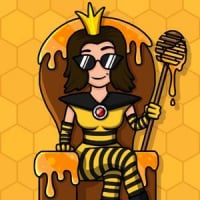 QueenB
Posts: 10,887
Community Manager
🍏Register HERE to claim badge 🍅
Happy 7th Anniversary, Farm Heroes Saga 🎂 🎁
Farm Heroes Saga is turning 7 years old this month and we'd love to celebrate with you 🥳🎊🎉
Here is your chance to win some Gold bars and get an exclusive Birthday badge!

Doesn't it look great? Don't you wish you had it? 
🥕 How do I get the badge?
Simple!
Comment below 👇 your birthday wishes message to the studio... oh, and we also welcome any feedback about the event you have played 🥰
🥕 What else can I win?
On top of the awesome badge, 10 lucky winners will be randomly picked amongst the best messages and will receive 20 Gold Bars each!
👉Winners will get announced on the 22nd of March!!
🥳 Looking for more fun! Don't miss out on the chance to beat the Senior Farm Heroes Producer's score on Level 1000 👇👇👇
#ChoosetoChallenge: Women's Month Challenge our Farm Senior Producer 👩‍🌾💪

Comments
This discussion has been closed.