#ChoosetoChallenge: Women's Month Challenge our Farm Senior Producer 👩‍🌾💪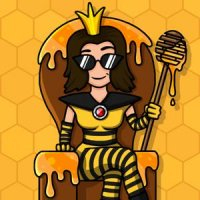 QueenB
Posts: 6,944
Community Manager
🍏 Want to participate? Sign up HERE! 🍅
Howdy Farmers 👩‍🌾
March has started and that can only mean one thing: it's time to celebrate the king-tastic female talent we have in the Community- and in our games! 
This year, the motto of the International Women's Day is #ChoosetoChallenge- and here at King we love challenges 😉
So how are we going to celebrate our classical Women's Month this year?
With a bunch of fabulous challenges made by some of our great female Kingsters!
And this is the first one in our Farm Community: please say hi to @OddFish
" Hi there!
My name is Alena and work as Senior Producer on Farm Heroes Saga. I've been at King for 2 years and before that worked with PC games.
Originally from Belarus, I've lived in a few different countries, and speak a few languages (una cerveza por favor, tjena mittbena, Quatsch!, Na zdraví). I get inspired by determination, kindness and hard work, and Farm team for me is the epitome of those three. Fun fact: I moved 5 times between 3 countries within 1.5 years and the sight of removal trucks still makes me cry."
@OddFish has chosen level 1000 and is challenging you to beat her score: 151000.
👉 Here are tips for level 1000:
Focus on getting the first few sheep on hay as soon as you can, because your next ones will only spawn after that
Maximize vertical matches to hit as many flowers as possible
Don't move sheep from the bridges if you can, it's much easier to send them to hay from there as it is constantly moving
Good luck!
So, do you think you can beat @OddFish 's score?
👉 Post a screenshot showing your cores and earn this exclusive Women's Month Badge if you can beat the score- you can choose any level you want! 💃🙌
⏳ How much time do you have?
This is Women's Month- so the challenge will run until the 31st of March! 🤗
From challenge comes change. So choose to challenge 💃💪

This discussion has been closed.