NEW Team feature - How does it work? 👩‍🌾 👩‍🌾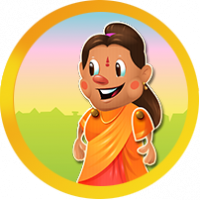 Howdy Farmers 👩‍🌾
We have the "TEAMS" feature in our Farm Heroes Saga now 🐥 😃 💪
How many of you have this feature in your game?
The Farm Team has also changed the icons a little bit and improved the look it 👇
Farm Teams is a fantastic new feature that allows you to team up with friends to win tokens that will earn your team awesome rewards! But that's not all: You'll be able to chat with your teammates whenever you want to, as well as request and send them lives.
You can join an existing team or create your own. It's a great way to connect with other players and collaborate or compete to achieve shared goals in special events. You'll have a blast; best of all, everyone on the team benefits!
👉 Here's how it works: 👫 Join a team
You can join a team – search for the team name and join. Or create a team of your own!
Only team founders, or the oldest team players, can change the name and description of the team.
Players can leave and join another team if they wish, but there's a 48h cool-down period before they can play with their new teammates.
👫 Work together to earn more rewards!
During Harvest Season, teams are given orders to complete by beating levels, your team will able to see the orders in the events tab.
Players contribute individually to orders and can track the team's progress and each member's contribution.
With every order that's completed, each team member earns a reward.
Orders must be completed within the given time limit; if not, they expire.
👫 Building a solid team!
Between Harvest Seasons, teams compete against other teams in team leaderboards of 20 teams.
Players can see how other teams are doing and choose to leave their current team and join a new one that best matches their engagement level.
Team members can chat, share and participate in new events, and request and send each other lives.
Are you ready for Farm Teams? Join a Farm Team today! Go, team 💪👩‍🌾
Don't have a Community Account yet? 👉 Please Sign-Up right HERE 👈. It only takes a minute!
Comments
Leave a Comment