🥕🍏🍓💧 Harvest your level 4000 badge!
HERE!
💪📱 Collect your Farm Harvest Master Badge!
HERE!
🧐 Guess the score and get a chance to win Gold Bars!
HERE!
🌈 Collect your Rainbow Love Badge❤️
HERE!
📣👉👉 SHARE AND JOIN YOUR TEAMS HERE👈👈📣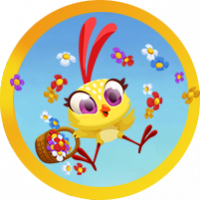 Lady_Choo
Posts: 14,348
Farm Moderator
Good morning Farmers. We have a lot of posts requesting teams. Either post them in this thread here...or list your team name in this thread then players can join 🙂


☕ Keep safe...Keep social distancing. I don't like people anyway  😉☕
🐥Life's not about counting chickens. Unless they all escape their coop of course! 🐤
New contest! 🍏 Win a badge and a chance to win gold! 🍏

Farm heroes addict collecting cropsies since 2013. 
Leave a Comment