🥕 1-2-3 Grow! Now you can raise your own Cropsie and win prizes!🍅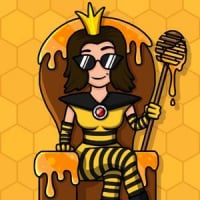 QueenB
Posts: 12,297
Community Manager
Don't have a Community Account yet, 👉 Please Sign-Up right HERE 👈 It only takes a minute!
Grow your own Cropsie and collect in-game rewards 🎁

🐝 What is it?
When the '1-2-3 Grow' event is running, you will be given seeds to grow into a baby Cropsie. From these seeds, you'll be able to raise the Cropsie by feeding it and tending to its needs.
You'll be given more opportunities to visit the Cropsie and it will be updated to tell you which types of items to collect as you play Farm Heroes Saga. Feeding these items will increase the progress-meter for the Cropsie and reach the next stage.
🐝 What do I win?
By filling the progress-meter in your Cropsie's development, it'll grow a little bigger. Each time the Cropsie grows, it will reward you with boosters and magic beans.
🐝 When can I play?
When it's available, the event will show in your game provided you've passed level 50.  
The baby Cropsie can be viewed outside the game levels, by tapping the event icon on the map screen.
🐝 How do I grow my Cropsie?
Baby Cropsies need different items to grow. You collect the items by playing levels in the game, provided they're not levels you've played before. You can easily identify these levels as they'll show a green seed packet on the level when viewed on the map screen.
Playing previously cleared levels won't count toward your Cropsie feed.
🐝 The Growth Progress Bar
The Growth Progress bar is shown above your baby Cropsie and has 5 stages to level through. You can help it grow by giving it the things it needs. Keep growing and the Cropsie will reward you with in-game items to help you play!
🐝 How do you like this event?
Here in the community, we're all about listening to your feedback, what you like or dislike or what you would prefer to see instead to improve your gaming experience.
Please share any feedback you may have about 123 Grow, good or bad which we will share with the awesome developers behind this event so they can hear directly from YOU 😉
Comments
Leave a Comment