📊
Poll #1 - Vote for your favorite In-game Booster
VOTE HERE!
📊
Poll #2 - Vote for your favorite Pre-game Booster
VOTE HERE!
1-2-3 Grow your "Special Cropsie" -- Collect our "Special" Badge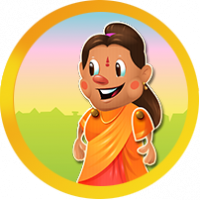 Hello Farmers 👨‍🌾 👨‍🌾
The most awaited moment is here and we have a special 1-2-3 Cropsie available in the game -- the Dragon Fruit!!
As I have promised, we are bringing in a special badge to celebrate the accomplishment of growing this Dragon Fruit Cropsie🏅 🏅
So, how do you collect the badge? Simple!! Post your screenshot of your completed cropsie and you will achieve the badge at the end of the event.
Want to take a look at the badge? Here you go
😍
Since I have already announced that 10 of our Farmers will be receiving 10 GB after the event ends, we will keep that reward too! So, it is a Bonus for 10 randomly picked farmers
🤩
This special cropsie will stay in our games till Sunday late night / Monday early hours (depending on the local time zone)!
Come on, Farmers! Let's hurry to give her lot of Sun and Water and grow the cutie
❤️
NOTE: No "OLD" Screenshots please!!
👨‍👩‍👦 Don't have a Community Account yet, 👉 Please Sign-Up Right HERE 👈 It only takes a minute!
Comments
This discussion has been closed.