🦝 New Feature - Rancid's Riches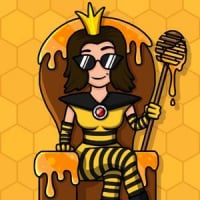 QueenB
Posts: 12,844
Community Manager
Greetings, Farm Heroes Saga Community!
As seasoned members of our vibrant farming community, you've faced various obstacles and conquered countless levels in your pursuit of saving the day.
But brace yourselves, because there's a mischievous new feature in town that's sure to test your farming skills and determination like never before.
Allow us to introduce you to Rancid's Riches – a thrilling and slightly devious addition to our beloved game! Rancid, the notorious troublemaker of the farm, has cooked up an intriguing challenge for all you skilled players out there.
He's daring you to beat levels on your very first try, a feat he believes is impossible.
To entice you further, he's offering shiny rewards in the form of Gold, tempting you to take on his challenge. But beware, there's a twist in his tale – he secretly hopes you'll stumble into his slimy traps, falling victim to his cunning schemes!
Get ready to put your farming expertise to the ultimate test as you dive into this exciting new feature. Can you prove Rancid wrong and emerge victorious, claiming his coveted Gold rewards?
Or will you find yourself caught in his slime? The fate of the farm hangs in the balance, and it's up to you, our dedicated community members, to rise to the occasion and show Rancid who's boss!
Gear up, gather your resources, and let the challenge begin. The farm awaits your skilled hands and sharp minds. Best of luck, and may your crops be plentiful and your victories sweet!
Happy farming, everyone! 🌾🚜✨
🚨PS!
Not everybody has access to this feature, as this is still being tested, so only a group of players will have it. Don't worry. If you don't have it this time, you will get a chance to test this in the future as long as you always ensure your game is up to date!
🦝 New Feature - Rancid's Riches
35 votes
Comments