🥕🍏🍓💧 Harvest your level 4000 badge!
HERE!
💪📱 Collect your Farm Harvest Master Badge!
HERE!
🧐 Guess the score and get a chance to win Gold Bars!
HERE!
🎤🎧 Meet the King Audio Team and give us your feedback!
HERE!
Level 1176 Frog Issues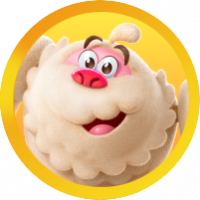 Angelicanang
Posts: 5
Newbie
I've been stuck on level 1176 because the 2 frogs have stopped eating fruit. Last night (05-06-2021) they would eat fruit and jump around the board but today....they will only jump to 2 places on the board and NOT eat. Is this a bug/issue in the game? Not sure what to do because without them doing their thing (eating) I'm not sure if I can get past this level. Thanks.