🎃🍂 Farm Autumn Tournament 🏆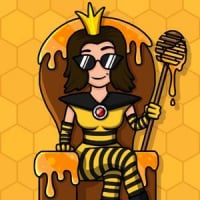 QueenB
Posts: 11,405
Community Manager
Let's get ready to rumble Farmers, it's Tournament time 🚜🚜🚜

Here is your chance to compete against other Farmers across the brand new Farm Tournament Event and win awesome rewards along the way!
👉 When does it start?
18th of October and ends on the 31st of October!
👉 How does it work?
The tournament will run for 3 weeks in total.
The tournament has 3 rounds (1 round a week).
🥊 Round 1:
You will be given a target to complete in order to qualify for round 2. 
Rewards: The top 3 players will get rewards
🥊 Round 2:
You will be given a new target to complete with your team and only the Top 3 will qualify for round 3.
Rewards: Top 3 players will receive rewards.
🥊 Round 3 (The Finals):
You will be given a target to compete with your team.
Rewards: The Top 3 players will receive a generous reward. 
The Top 1 player will be called out as the winner of the Tournament 🏅🥳
Important!
Keep in mind the leaderboard keeps updating the scores depending on your progression. The qualification for the rounds and the rewards will only be counted at the end of each round.
Leaderboard scores are updated on your device every time you go to the map and not every time you open the leaderboard.
You can only add to your score when you collect the targeted cropsies from any New level or a played level where you improved the star rating.
How can I keep track of my team's progress?
Easy! 
You will have a leaderboard where you can follow the progress and rules for the event if you go to the event tab.
We want YOUR feedback!
As you enjoy the tournament, we would love to know what you like about this event and how or what can we improve to make your gaming experience even more special.
Your feedback will be shared with the team who has created this event, how cool is that 😎
🚨PS! Not everybody has access to this feature. Don't worry, if you don't have it this time you will get a chance to test this in the future as long as you always make sure your game is up to date!
In the meantime, If you're looking to have more fun, don't miss out on our Weekly Race HERE and wait there's more, Free Gold bars HERE 😉
☀️ Want to participate? Sign up for our entry form in 2 seconds! 🍏
Comments
Leave a Comment