1-2-3 Grow your "Special Cropsie" -- Collect our "Special" Badge
More Info HERE!
Help us make the Community even sweeter 🙌 (SURVEY CLOSED)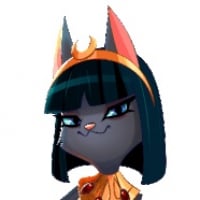 QueenMia
Posts: 12,981
Community Manager
 ☀️ No account yet? Sign up here in 2 seconds!  🥕
🚨 Update from 13th of May 2020, this survey is now closed! Thanks a lot to everyone who answered 🤗🚨

Hello Farmers 👋
Our family is growing and you are more and more players to join the Community every day - We could not be happier! But we also want to keep YOU happy!
That's why we really would love to know how you feel about using our Community and we have prepared a few questions for the occasion.
Please take a short instant to help us create more magic and take the Survey HERE 🌟
cid:

[email protected]
Thank you so much for your time - It only takes a minute but help us a great deal 🙏
Happy playing, and don't forget to have fun 🍒
See you around the Community 😉
This discussion has been closed.