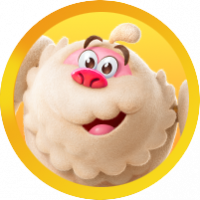 Babongo

Level 3
Thank you for making the Level 2000 badge available.   Is there a Level 2500 or 3000?
About
Username

Babongo

Joined

Visits

13

Last Active

Roles

Member

Points

75

Posts

62

Badges

16
Comments
Just crossed the level 3000 border. (Image)

(Image) Level 2868, still getting a feel for the W10 version.

(Image) I'm actually at Level 2868 at the website, but the upper levels have disappeared....

I'm Cheeky Delicious on one continent, but Delicious Cheeky on continents that use a different day/date format.

Gold bars received as promised. Thank you.

Stan, The "ship" restaurant you mentioned. Is that the one on RT 1, Lynnfield, North Shore of Boston, MA?

I just finished level 2669. When clicking on 2670, I get the "Something went wrong. Please reload" pop-up. I tried several times, checked the loading of other sites, connection, but same results every time "please reload". A…

Currently I am at level 2670 in FHS. My preference is using the King.com site with PC running Firefox. I am interested in the Superstar program.

Completed 2669, level 2670 will not load... playing at King.com/PC/Firefox, all updates, multiple re-starts.

Well done, a nice innovation.

The aforementioned condition still exists.

I am playing on King.com/PC/Firefox, after finishing level 2669, level 2670 would not load. I can re-open 2669, but attempting to load the new level repeatedly yields the "Something went wrong. Please reload" pop-up.

@stan1981 Are there multiple versions of FHS co-existing on the King.com platform?

Other levels are loading, but not 2670, the currently unsolved level.

@cattiestplayer I sent you a PM. Let me know if it goes through.

So, apparently I cannot search/request friends using their King handle, but must know their email.

Is there a way to make/add new friends when playing the King.com platform?

Ingenious, and thematic. Bravo.